Adobe Bricks
---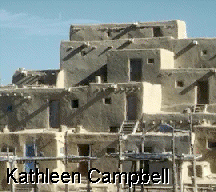 Articles called Recipe for Adobe Bricks, and History of the adobe building in the August 21, 1996 San Francisco Chronicle describes making adobe bricks from the most basic resources - sunshine, water, straw, and sand. The Earth Architects site also provides information. The article states, in part:
Home brickmakers may need to experiment to find the right balance of ingredients. ... "The consistency of the brick mixture should be halfway between pancake batter and stiff cookie dough," advises Robert Pedritti, site director at San Jose's Peralta Adobe and Fallon House. Pedretti shares the following adobe brick recipe:
Recipe for Six Adobe Bricks

Time required: about one month (most of it waiting for bricks to dry).
Cost: little or nothing
Materials:

One five-gallon bucket
One mixing stick or old wooden spoon
1/2 bucket of adobe clay
1/4 bucket of sand
1/8 bucket of straw cut into two-to-three-inch pieces
Enough water to make a doughlike consistency
Six empty half-gallon waxed milk containers OR six 4 * 11 * 22 inch wooden brick molds, which can be made from 2-by-4s nailed together
Waterproof tape

Directions:

Thoroughly mix the adobe clay, sand and straw in the bucket; add only enough water to create a workable consistency
You can use either the wooden brick molds or the waxed 1/2 gallon milk cartons. To make the molds from the latter, cut one side from the carton (which becomes the open top of the brick mold). Cut and flatten the folded spout end and tape the carton firmly into a rectangular shape.
Pack the brick mixture into the cartons, filling each about tow-thirds full. IN 15 minutes to 24 hours, the brick will be firm enough to tip out. Each batch is different' you will have to judge when your mix will maintain a brick shape.
Place shaped bricks in a sunny location and turn repeatedly as they dry. (A completely dry brick is uniform in color, inside and out.)
Adobe is derived from the Arab word, "at-tub," referring to the earth bricks Arabs made as early as 7000 BC. With the mingling of the Arab and Spanish cultures, "at-tub" evolved into "adob." And when the Spanish and American Indian cultures combined in California, the word became "adobe". ... The outer walls were first smeared with a thick coat of adobe mud and then a coating of white lime plaster, made from baking seashells in a fire. Each year, a fresh coat of plaster was applied to cover cracks and fallen chunks. The wall thickness of California adobes varied from about two feet to five feet. The higher the walls, the thicker they were built. Because of this thickness, the inside temperature of an adobe remains fairly constant and comfortable year-round.